From IMDB.com:

I ventured into the MacDade Mall today! There really isn't a lot to see
just yet. They still have a lot of work to do in the next two weeks. But can I
just say that this mall has NEVER looked better!!! I really wish that these
stores existed and that the mall contained this kind of brightness like it did
10-15 years ago!! I remember when this mall was full of life and when I was
walking around even though it was so quiet and only a handful of people ventured
throughout it just really made me miss the good old days!! That being said I
decided like a dork to take a few photos! I figured this is a once in a lifetime
chance to see something like this and god only knows once the filming is
complete who knows what will be left of it. They will begin filming the second
week of decemeber for 3 nights only. They will film after hours when the mall is
closed (generally that would be around 5 or 6 p.m.). Stores that I did not take
photos of were a News Stand and a shoe store. They are recreating a toy shop,
menswear store, a woman's shop, Barber Shop and a sandwich shop as you will see
in the photos. New lights have been placed and it looks like a few plant pots
and fountains may also be added! Some of the stores have boxes stacked and I
would assume this is the "merchandise". They will shoot from mid mall down. So
only 1/2 the mall will be recreated. I hope you enjoy the photos. And hopefull
as shooting nears I can get some more photos of what is completed.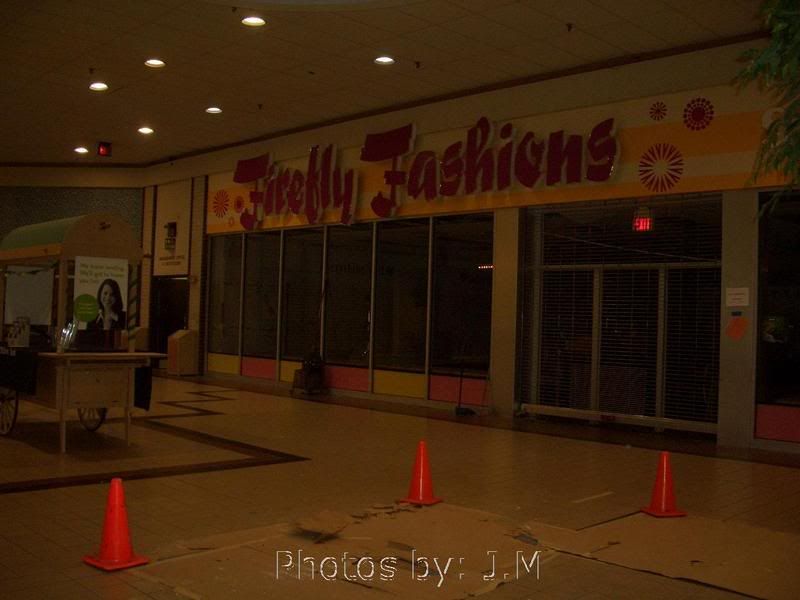 Links to other photos:
http://img.photobucket.com/albums/v217/janetjunkie/The%20lovely%20bones/lovelybones007.jpg
http://img.photobucket.com/albums/v217/janetjunkie/The%20lovely%20bones/lovelybones006.jpg
http://img.photobucket.com/albums/v217/janetjunkie/The%20lovely%20bones/lovelybones004.jpg
http://img.photobucket.com/albums/v217/janetjunkie/The%20lovely%20bones/lovelybones003.jpg